Art Briles
Briles is a name that has been linked to Liberty ever since Ian McCaw was hired as Liberty's AD. He had very successful tenures as head coach at both Houston and Baylor, but that has obviously been overshadowed by the Baylor sexual assault scandal.
Don Brown
Brown is currently in his 3rd season as defensive coordinator at Michigan under Jim Harbaugh. The 62 year old has head coaching experience at DIII Plymouth State and FCS schools Northeastern and UMass. His career head coaching record is 95-45. McCaw hired Brown at Northeastern, and then went to UMass about the same time McCaw left UMass for Baylor.
Tony Dews
The Tennessee Titans running back coach is a Liberty alum who played under former Flames head coach Sam Rutigliano. He has 20 years of collegiate college coaching experience with 8 bowl appearances. He's a Rich Rodriguez protege serving under him at Michigan and Arizona. He was at West Virginia prior to joining the Titans.
Hugh Freeze
Freeze is a former Ole Miss head coach where he compiled a 39-25 record in 5 seasons. He was forced to resign in July 2017 amid various controversies related to recruiting violations and calls to a female escort service. In October, he was named Offensive Coordinator for the Arizona Hotshots of the Alliance of American Football. In February, he spoke at a Liberty University convocation.
Kliff Kingsbury
Kingsbury was let go as head coach of Texas Tech following the 2018 seasons. In 6 years, he totaled a record of 35-40 with the Red Raiders. Under his guidance, Texas Tech consistently had one of the highest rated passing offenses in the country. He is a graduate of Texas Tech and played several years in the NFL and CFL.
Jim Grobe
The 66 year old has a long coaching tenure including head coaching stops at Ohio, Wake Forest, and Baylor. His career record is 117-121-1 and has led his teams to 6 bowl appearances. Grobe was also hired at Baylor the same day Ian McCaw resigned. He helped steady the Bears program during the 2016 season in the wake of the sexual assault scandal.
Mike Singletary
The Baylor alum, who played under the legendary Grant Teaff, has an extensive NFL coaching resume. He has spent time as an assistant with the Ravens, 49ers, Vikings, and Rams, and was head coach of the 49ers from 2008-2010 with an 18-22 record. His nephew, Vantz Singletary, is currently the defensive line coach at Liberty.
Brandon Streeter
Streeter is currently the recruiting coordinator and quarterbacks coach for the defending national champion a year removed Clemson Tigers. He came to Clemson in December 2014 following a 3 year stretch as offensive coordinator at Richmond. Streeter also spent 6 seasons at Liberty, including the final 3 as offensive coordinator.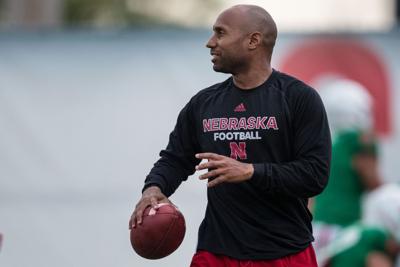 Troy Walters
Walters is currently in his first season as offensive coordinator at Nebraska. He's also served as an assistant at Indiana State, Texas A&M, NC State, Colorado, and UCF. He was a 5th round NFL draft pick in 2000 out of Stanford and played 7 seasons for the Vikings, Colts, Cardinals, and Lions.